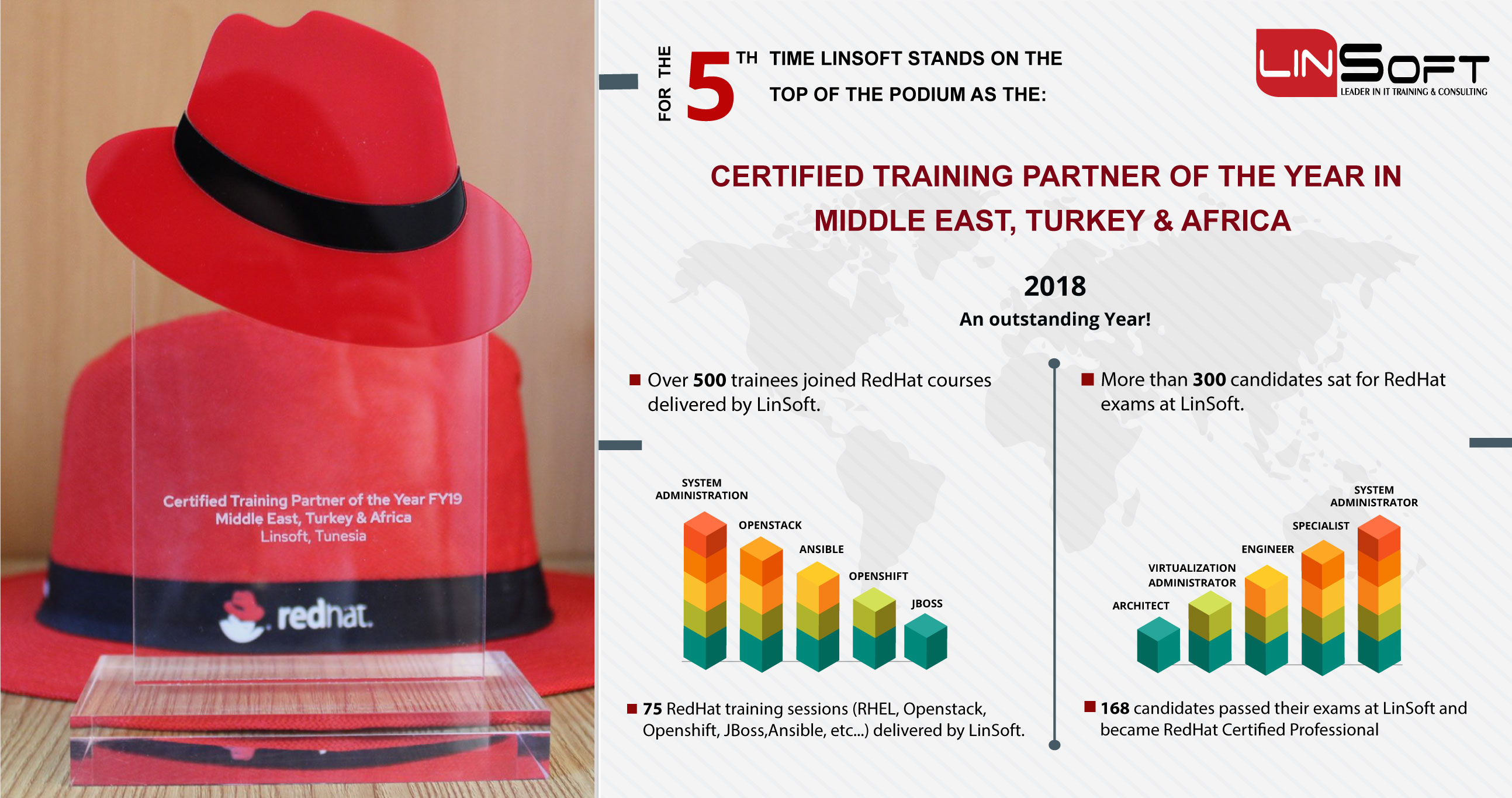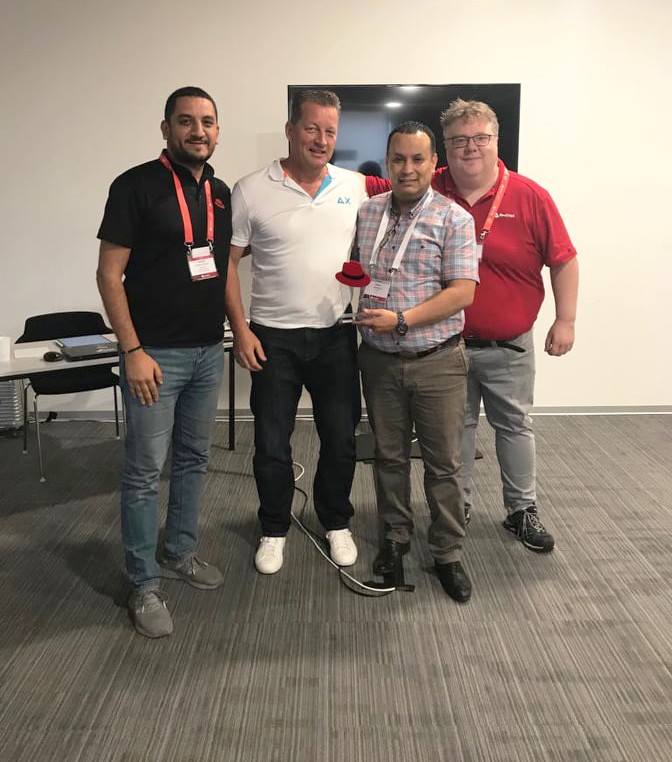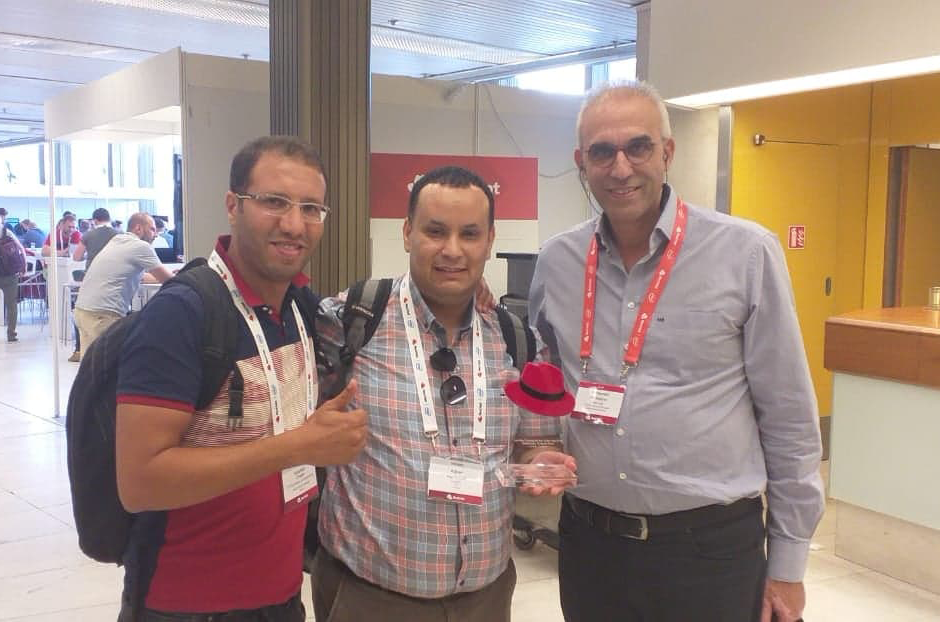 We did it again.
For the fith year in row, our team walks up to the stage and stands on the podium.
During the RedHat EMEA Partner conference, held in Prague last week, LinSoft got awarded as the "Red Hat Certified Training Partner of the Year in Middle East, Turkey and Africa for 2018".
This award recognizes that much of our success is directly attributable to the commitment and trust of our customers.
Also, we definitely owe this recognition to our top-notch instructors. Guys, your dedication, enthusiasm and insight are really inspiring.
It's in reaching for the stars that we raise ourselves to the height of our potential.
No matter how big the crowd may be, LinSoft always stands out!
Thanks Red Hat .